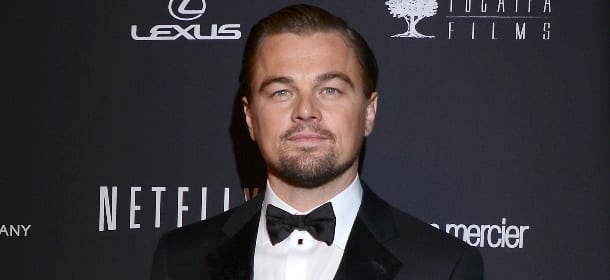 La grande bellezza di Paolo Sorrentino è nella cinquina dei candidati all'Oscar come Miglior film straniero: la splendida notizia è arrivata ieri, 16 gennaio, durante l'annuncio ufficiale di tutte le nomination dell'ottantaseiesima edizione degli Academy Awards, avvenuta in quel di Los Angeles per bocca di Chris Hemsworth e della nuova presidente dell'Academy Cheryl Boone Isaacs. L'Italia ha totalizzato dodici statuine nell'arco del tempo, ma l'ultima risale a troppo tempo fa: era il 1999, era La vita è bella, era il trionfo di Roberto Benigni come Miglior attore. L'ultima nostrana candidatura come Miglior film straniero, invece, risale al 2006 con La bestia nel cuore di Cristina Comencini.
Per quanto riguarda le altre nomination, hanno fatto il pieno (e c'era da aspettarselo) Gravity di Alfonso Cuarón e American Hustle – L'apparenza inganna di David O. Russell: ben 10 a testa. Segue con 9 nomination 12 anni schiavo di Steve McQueen, mentre ne hanno conquistate 6 Captain Phillips – Attacco in mare aperto con Tom Hanks, Dallas Buyers Club e Nebraska di Alexander Payn (in bianco e nero). Her di Spike Jonze e The Wolf of Wall Street di Martin Scorsese ne hanno 5, Philomena 4, Blue Jasmine e Lo Hobbit – La desolazione di Smaug 3.
I segreti di Osage County, Cattivissimo me 2, Frozen – Il regno di ghiaccio, The Grandmaster, Il Grande Gatsby, A proposito di Davis, The Lone Ranger e Lone survivor hanno invece 2 candidature ciascuno.
Ma vediamo l'elenco completo:
MIGLIOR FILM: 12 anni schiavo, Gravity, American Hustle, Captain Phillips, The Wolf of Wall Street, Nebraska, Dallas Buyers Club, Her e Philomena.
MIGLIOR REGIA: Alfonso Cuaron (Gravity), Steve McQueen (12 anni schiavo), David O. Russell (American Hustle), Martin Scorsese (The Wolf of Wall Street), Alexander Payne (Nebraska).
MIGLIOR ATTORE PROTAGONISTA: Matthew McConaughey, Chiwetel Ejiofor, Leonardo DiCaprio, Bruce Dern, Christian Bale.
MIGLIORE ATTRICE PROTAGONISTA: Cate Blanchett, Judi Dench, Sandra Bullock, Amy Adams, Meryl Streep.
MIGLIOR ATTORE NON PROTAGONISTA: Jared Leto, Michael Fassbender, Bradley Cooper, Barkhad Abdi, Jonah Hill.
MIGLIORE ATTRICE NON PROTAGONISTA: Sally Hawkins, Jennifer Lawrence, Lupita Nyongo, Julia Roberts, June Squibb.
MIGLIOR FILM IN LINGUA STRANIERA: La grande bellezza di Paolo Sorrentino, Alabama Monroe – Una storia d'amore (The Broken Circle Breakdown) di Felix Van Groeningen, Il sospetto (The Hunt) di Thomas Vinterberg, L'image manquante (The Missing Picture) di Rithy Panh, Omar di Hany Abu-Assad.
MIGLIORE SCENEGGIATURA NON ORIGINALE: 12 anni schiavo, The Wolf of Wall Street, Before Midnight, Captain Phillips, Philomena.
MIGLIOR FILM D'ANIMAZIONE: Frozen, The Croods, The Wind Rises, Despicable Me 2, Ernest & Celestine.
MIGLIORE COLONNA SONORA ORIGINALE: John Williams per The Book Thief, Steven Price per Gravity, William Butler e Owen Pallett per Her, Alexandre Desplat per Philomena, Thomas Newman per Saving Mr. Banks.
MIGLIOR MIXAGGIO SONORO: Captain Phillips, Gravity, Lo Hobbit: la desolazione di Smaug, A proposito di Davis, Lone Survivor.
MIGLIOR MONTAGGIO SONORO: All is lost, Captain Phillips, Gravity, Lo Hobbit – la desolazione di Smaug, Lone Survivor.
MIGLIOR DOCUMENTARIO CORTOMETRAGGIO: CaveDigger di Jeffrey Karoff, Facing Fear di Jason Cohen, Karama Has No Walls di Sara Ishaq, The Lady in Number 6: Music Saved My Life di Malcolm Clarke e Nicholas Reed, Prison Terminal: The Last Days of Private Jack Hall di Edgar Barens.
MIGLIOR CORTOMETRAGGIO: Aquel No Era Yo (That wasn't Me) di Esteban Crespo, Avant Que De Tout Perdre (Just Before Losing Everything) di Xavier Legrand e Alexandre Gavras, Helium di Anders Walter e Kim Magnusson, Pitääkö Mun Kaikki Hoitaa? (Do I have to take care of everything?) di Selma Vilhunen and Kirsikka Saari, The Voorman Problem di Mark Gill and Baldwin Li.
MIGLIOR CORTOMETRAGGIO ANIMATO: Feral di Daniel Sousa e Dan Golden, Get a Horse! di Lauren MacMullan e Dorothy McKim, Mr. Hublot di Laurent Witz e Alexandre Espigares, Possessions di Shuhei Morita, Room on the Broom di Max Lang e Jan Lachauer.
MIGLIOR MAKEUP: Dallas Buyers Club (Adruitha Lee e Robin Mathews), Jackass: nonno cattivo (Stephen Prouty); The Lone Ranger (Joel Harlow e Gloria Pasqua-Casny).
La cerimonia di consegna degli Oscar 2014 avverrà il prossimo 2 marzo.
Foto by Kikapress